WINTER 2014 MOVIES COUNTDOWN

The following are average scores on Winter's best movies, ranging from the highest to the lowest scored movie of Winter. If one movie has only one review, than the score will be from that one reviewer. If two reviews, than it will be the film's average score. Let's start the countdown for Winter's best movies of 2014 from May-August.
Powered by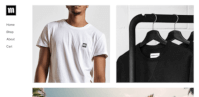 Create your own unique website with customizable templates.